Associate Professor John Pardey is an Obstetrician & Gynaecologist with over 41 years' experience as a Medical Practitioner. John graduated from University of NSW, obtaining his MBBS in 1979. From 1979 until 1982, John trained at St. Vincent's Hospital in Darlinghurst as an Intern, Junior Resident, and then Senior Resident. During this time he undertook rotations at Griffith, Wagga and Camden hospitals.
John began his Specialty training in 1983, as a Resident followed by a Registrar, in Obstetrics and Gynaecology at The National Women's Hospital in Auckland, New Zealand. In 1985 he left New Zealand to take up the position of Registrar and then Senior Registrar in Obstetrics & Gynaecology at Westmead Hospital in Sydney. In 1988 John accepted the position of Honorary Lecturer at Bristol University in the United Kingdom, and during that time he also worked as Professorial Senior Registrar at both the Bristol Maternity and Bristol General Hospitals.
In late 1989, John and his family returned to Australia after he was appointed as Visiting Medical Officer at Nepean Hospital in Penrith. It was at that same time, that John began his Private Practice in Penrith, which continues today as A/Prof. John Pardey & Associates.
In his "spare time" John loves nothing more than spending quality time with his Wife, Dr Heather Pardey, and their three Beautiful Daughters. One of his favourite pastimes is enjoying his passion for reading, lying on the grass under a big tree, on their family farm.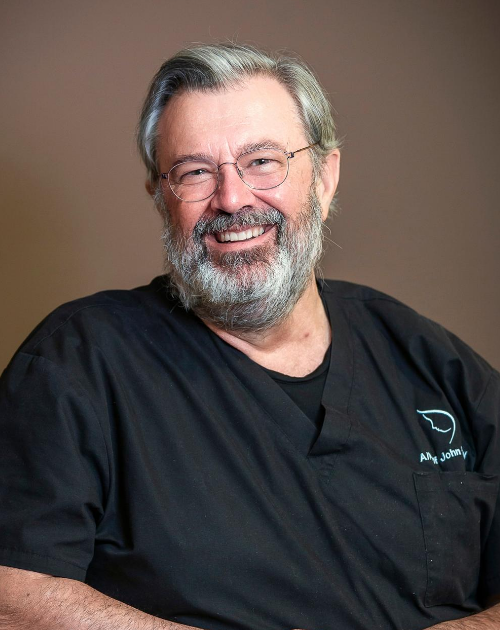 Associate Professor John Pardey, Obstetrician and Gynaecologist
As at August 2020, John has performed over
private deliveries.
Ongoing commitment to professional development
In 1990 John was appointed Clinical Fellow in Uro-Gynaecology at Westmead Hospital and from 1990-1992 he held the position of Visiting Medical Office at Hawkesbury District Hospital in Windsor NSW.
John has always been passionate about continuing education and training and this is something he has continued throughout his career. Annually since 1993, John lectures Registrars on "The difficult Hysterectomy and Human factors in Surgery or "The management of Haemorrhage". In 1996, John was appointed as Clinical Associate Lecturer at Sydney University. In 1999 he became a founding member of the Australian Gynaecological Endoscopy Society (AGES), and at the same time, Co-founded  "Sydney West Advance Pelvic Surgery" (SWAPS) with A/Prof. Harry Merkur. John is currently driving the conversation of that institution to become " Sydney wide Advanced Pelvic Surgery" , with the inclusion of multiple extra hospitals and rising to 8 Fellows in training.
John also founded "The Nepean School of Gynae Surgery.' This is a school that he runs regularly from his Private rooms which involves one hour of didactic teaching and several hours of simulator training for RMO's and Registrars from Western Sydney in surgical techniques, at no expense to themselves. Attendance is usually around 20 participants at a time. In addition to this, Medical students from both the University of Sydney and Overseas, join John on a regular basis in his Private Consulting rooms for "non-hospital based teaching". This is also the case for Midwifery students from UWS. In 2010 the Sydney University Medical School acknowledged his contribution, and he was presented with an award for "exceptional non-hospital teaching".
In January 2000 John was appointed Head for the Division of Women and Children's Health for Wentworth Area Health Service. Confirmed in May 2001. Since the changes to Area Health Services, he continued in the role of Clinical Director of Women's Health for Nepean Blue Mountains Local Health Network until February 2015. John was the Obstetric representative on the Emergency Surgical Services task group that resulted in the department of health document "The Emergency Surgery Guidelines", and he was asked to participate in the Emergency Surgery Implementation project by NSW Health in 2011. In 2014 John was appointed an examiner for The Royal Australian and New Zealand College of Obstetricians & Gynaecologists (RANZCOG).
John's ongoing commitment to continuing education means that he is regularly invited to Lecture, present and give workshops for RANZCOG at their annual scientific meetings, AGES forums, and The Asia-Pacific Association for Gynaecological Endoscopy and Minimally Invasive Therapy (APAGE).
Current Positions
Visiting Medical Officer in Obstetrics and Gynaecology, Nepean Hospital
Consultant in Obstetrics and Gynaecology, Nepean Private Hospital
Member of the Senior Medical Council, Nepean Hospital
Deputy Director of the Sydney West Advanced Pelvic Surgery group.
Adjunct Associate Professor at Sydney University
Clinical Senior Lecturer at Australian School of Advanced Medicine, Macquarie University
Memberships and Associations
Fellow of the Royal Australian College of Obstetricians and Gynaecologists
Member of the American Association of Gynaecologic Laparoscopists
Member of Society of Obstetric Medicine Australia and New Zealand (SOMANZ)
Member of the American Association of Gynaecologic Laparoscopists
Member of Sydney West Advanced Pelvic Surgery
Book a Consultation
Get in touch with our practice to book your consultation.