Welcome to our patient resources page.
Please note that this page is designed to provide generalised information only. If you have any concerns at all, please contact our rooms to book an appointment with one of our Specialist Doctors.
We would also like to thank The Royal Australian and New Zealand College of Obstetricians and Gynaecologists, for allowing us to provide links for our patients to access their informative patient handouts.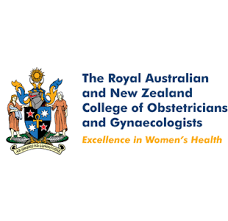 Further reading
Learn more about our practice
Congratulations, You're Pregnant!
Congratulations! We hope this will be a rewarding and enjoyable experience for you and your partner.  Read More.
Obstetrics
Our Specialist Obstetricians, will assist and guide you through every aspect of your pregnancy, labour and postnatal care.
Read More. 
Fertility and IVF
Many women often assume that once they decide to have a baby, it will "just happen". For many women, it may not happen so easily. 
Read More.
Gynaecology
Our doctors ensure patients are nurtured, reassured and supported throughout their care. Read More.
Book a Consultation
Get in touch with our practice to book your consultation.