At A/Prof. John Pardey & Associates, we are committed to providing quality healthcare for our patients. As a fundamental part of this commitment Staff, Practitioners and Principals of the Practice recognise the importance of ensuring that our patients are fully informed and involved in their healthcare.
A/Prof. John Pardey & Associates are as health providers, bound by the Health Records and Information Privacy Act 2002 (NSW), and the Privacy Act 1988 (Cth). This includes both the Australian Privacy Principles and the NSW Health Privacy Principles. These principles set the standards by which we handle personal information collected from our patients.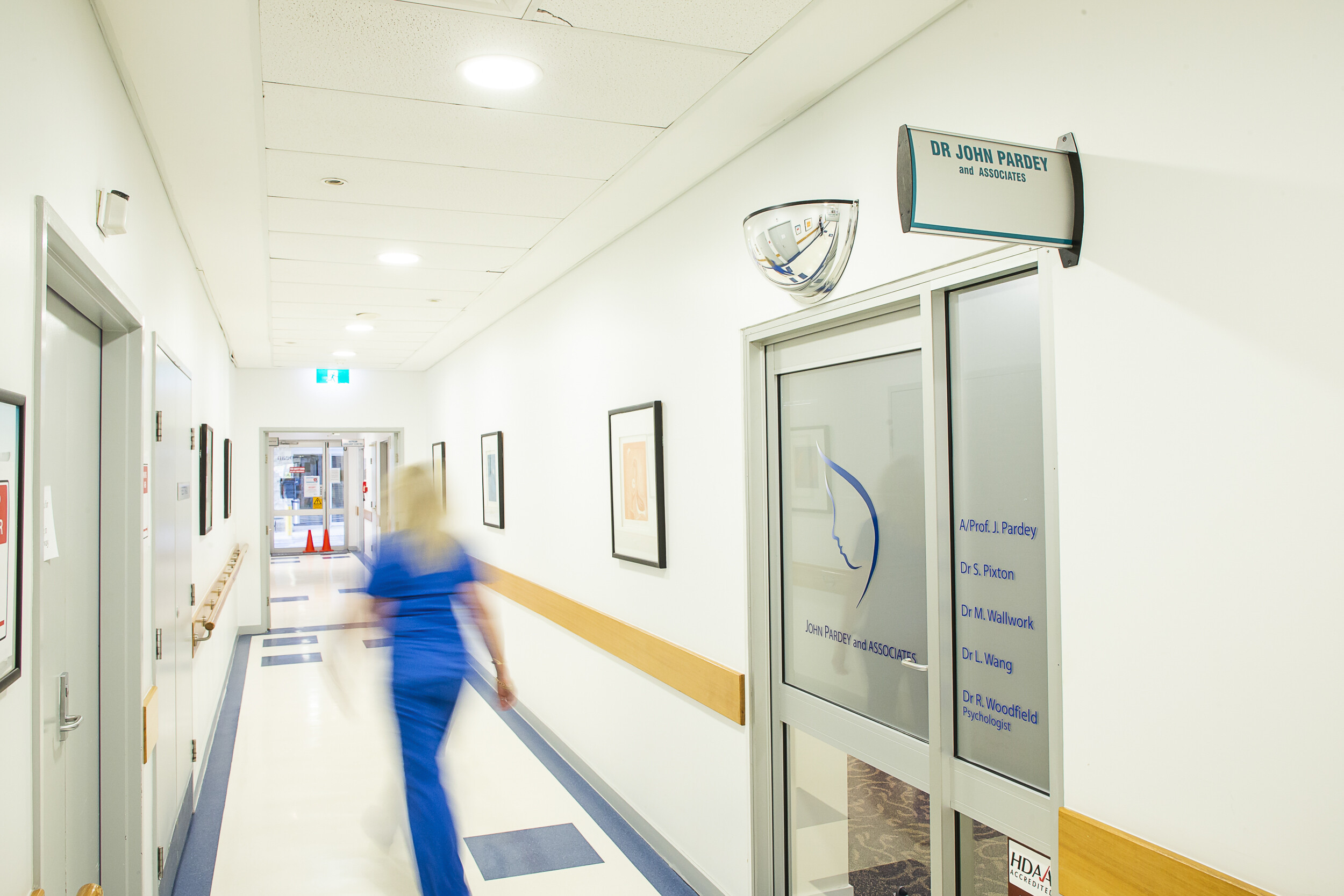 COLLECTION
As a part of our commitment to providing quality healthcare it is necessary for A/Prof. John Pardey & Associates to maintain files pertaining to your health. We collect information that is necessary and relevant to provide you with medical care, treatment and to manage our medical practice. This information may include your personal details (name, address, contact details, date of birth, next of kin) your medical history, family history, notes made during a consultation, letters and referrals to other health providers, results and reports received from other health providers, Medicare and private health insurance membership numbers. In addition to this,  we also ask each patient to provide one form of photo identification that we copy and keep in their file, for security purposes.
Wherever practicable we will only collect information from you personally. However, we may also need to collect information from other sources such as your treating General Practitioner, other Specialists, Radiologists, Pathologists, Hospitals and other Health Care Providers.
Your medical file is handled with the utmost respect for your privacy. The file will be accessed by your medical practitioner or when necessary by other medical practitioners working within the Practice when your normal practitioner is on leave. 
It is also necessary for our staff to handle your medical file to address administrative and nursing requirements of maintaining our Practice. All of our staff members are bound by strict confidentiality agreements as a condition of their employment and are well versed in the principles and importance of doctor – patient confidentiality.
At A/Prof. John Pardey & Associates we collect information in various ways, such as over the phone or in writing, in person at our practice address or via email of Nepean Private Hospital Consulting Rooms, 1 Barber Avenue Kingswood NSW 2747. This information may be collected by medical and non-medical staff. In emergency situations we may also need to collect information from your relatives or friends.
We are required by law to retain your medical records for certain periods of time depending at your age at the time we provide service. Current legislation states that a medical record Privacy Policy Associate Professor John Pardey must be kept for at least 7 years from the date of last entry in the record, unless the patient was less than 18 years old at the date of last entry in the record in which case the record must be kept until the patient attains or would have attained the age of 25 years.
USE & DISCLOSURE
We will treat your personal information as strictly private and confidential. We will only use or disclose it for purposes directly relating to your care and treatment, or in ways that you would reasonably expect that we use it for your ongoing care and treatment, for example the disclosure of your blood test results to your General Practitioner, other Specialists or requests for other imaging.
Ordinarily we will not release the contents of your medical file without your consent. However, there are occasions where we may be permitted or required by law to disclose your personal information to third parties. Examples of this would be to Medicare, Police, insurers, solicitors, government regulatory bodies, tribunals, court of laws, hospitals or debt collection agents.
We may disclose information about you to outside contractors to carry out activities on our behalf, such as IT service providers, debt collection agents or solicitors. We impose security and confidentiality requirements on how they handle your personal information. Outside contractors are required not to use information about you for any purpose except for those activities we have asked them to perform.
DATA QUALITY & SECURITY
A/Prof. John Pardey & Associates will take reasonable steps to ensure that your personal information is accurate, complete, relevant and up to date. For this purpose staff may ask you to confirm that your personal details are correct when you book or attend for a consultation. We request that you let us know if any of the information we hold about you is incorrect or out of date.
As a part of our commitment to preserving the confidentiality of your information contained within your medical record we adhere to strict storage policies within this Practice. All personal information that we hold is protected by:
Securing our premises by key and alarm
Placing passwords and varying access levels on electronic databases. This allows us to limit access and protect electronic information from unauthorised interference, access, modification and disclosure
Providing locked cabinets and rooms for the storage of physical records
CORRECTIONS
If you believe that the information we have about you is not accurate, complete or up to date, we ask that you initially contact the practice to make an appointment to attend in person, so that we can verify your identity before correcting the information.
ACCESS
You are entitled to request access to your medical records. We ask that you put your request in writing and we will respond within a reasonable timeframe. We may deny access to your medical records in certain circumstances permitted by law, for example if disclosure may cause a serious threat to your health or safety.
There is a fee for the administrative costs of retrieving and providing you with copies of your medical record.
OVERSEAS TRANSFER OF DATA
At A/Prof. John Pardey & Associates we will not transmit your personal information to any overseas recipient unless we have your consent or we are required to do so by law.
COMPLAINTS
Should you at any time, have a query or complaint about the privacy policies in place at our Practice please contact Lisa Barron who will be happy to address any concerns you may have.
It is A/Prof. John Pardey & Associates' policy that any complaints are required to be made in writing and addressed to:
Lisa Barron
Manager, A/Prof. John Pardey & Associates
PO Box 724
KINGSWOOD NSW 2747
We will endeavour to address your complaint within 30 days of receiving your correspondence. If you are dissatisfied with our handling of a complaint or the outcome you may make an application to the Australian Information Commissioner or the Privacy Commissioner within New South Wales.
Book a Consultation
Get in touch with our practice to book your consultation.