A/Prof. John Pardey started his private practice in Penrith in 1989.
Having been raised in Goulburn NSW, Penrith had the rural feel that he loved, but with the city expertise. John also felt that Penrith was where there was an inadequate number of services available in women's health, and he hoped that he could improve on this, and make a real difference.
His practice vision has always been to provide the best of healthcare for women, and to diversify the practice to offer a complete healthcare process for women, with a holistic view. 
John has personally selected his Associates who have come to join him in his Practice, as the best of the people whom he has worked with, and helped train over the last 30 years.  Similarly, his management, nursing and administration staff have all been handpicked from the best in their field, to complement our physicians and ensure completeness of care for each and every one of our patients.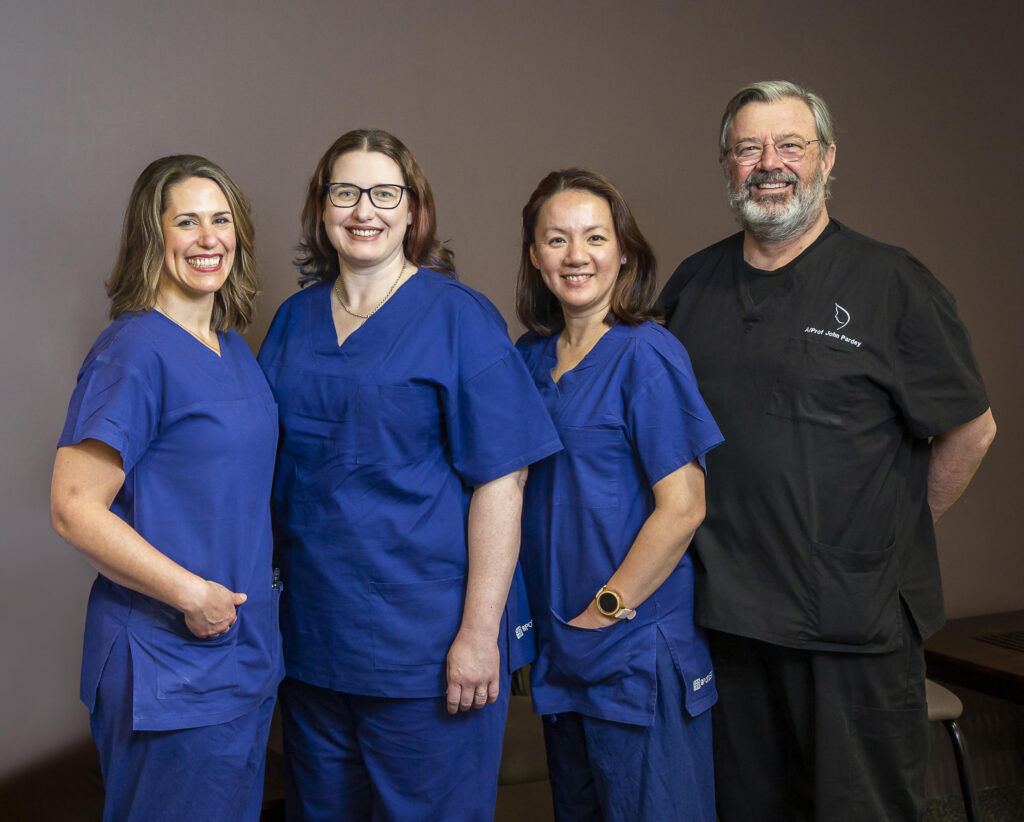 A/Prof. John Pardey and Associates, Senior specialist doctors:
Dr Sarah Pixton, Dr Maree Wallwork, Dr Luice Wang and A/Prof. John Pardey.
'I am incredibly proud of my practice and my people, and that collectively, we have cared for over 20,000 women in the Greater Western Sydney region to date. My hope is that my practice will continue to be a leader in women's health, offering supportive, individualised, specialist obstetric and gynaecological health care to women of all ages, for many years to come.'
-Associate Professor John Pardey
Book a Consultation
Get in touch with our practice to book your consultation.