Dr Heather Pardey completed her Bachelor of Medicine and Bachelor of Surgery (MBBS), at the University of New South Wales in 1980. Heather began her Medical career as an Intern, and then RMO at St.Vincents Hospital in Darlinghurst (Syd). During this time she did several rotations to Liverpool, Camden, Wagga Wagga, Griffith and The Royal Hospital for Women in Paddington (Syd). In 1983 Heather worked as a GP locum in Griffith, before moving with her husband John Pardey, to Auckland New Zealand. Heather worked in General Practice in several locations around Auckland and during this time she also completed her Diploma of Obstetrics from Auckland University and a Cert FPANZ (family planning). She worked as SHO and Accredited Registrar in Psychiatry at Kingseat and Auckland Hospitals.
Upon returning to Australia in 1984, Heather continued to work in General Practice for several years initially in Green Valley and then in Windsor. In 1987 Heather commenced her Graduate Diploma in Applied Science (Exercise & Sports Science) at Cumberland College.
In 1988 Heather's husband John, accepted a position in Obstetrics & Gynaecology at Bristol Hospital in the United Kingdom, which  saw them relocating their family to the UK. During their time living in the UK, Heather worked in Family planning and also in General Practice. In late 1989, Heather and John returned to Australia and Heather continued to work in General Practice in Windsor (NSW) and then in Penrith. In 1991 Heather was awarded her GD App Sci (Exercise & Sports Science) from Sydney University.
In 1995, and with three small daughters, Heather ceased working as a GP  and increased the surgical assistant work that she was doing. In 1997 in her "spare time", Heather commenced her MBA (Executive Programme) with the Australian Graduate School of Management and in 2000, she was awarded her MBA (Exec).
Heather is currently Medical Surgical Assistant to multiple surgeons at Nepean Private Hospital, predominantly working in advanced laparoscopic and thoracoscopic surgery. Heather is often the surgical assistant at the caesarean sections performed by the Obstetricians in our practice. In addition to this, Heather is married to A/Prof. John Pardey.
Heather was brought up on Sydney's Northern Beaches and feels most happy sitting on a beach in the sunshine.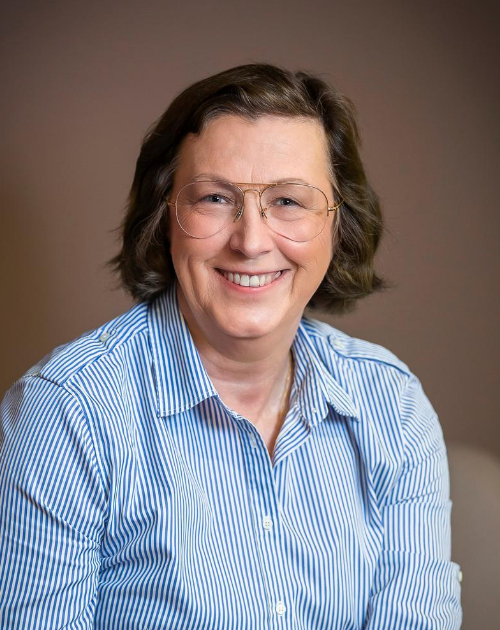 Dr Heather Pardey, Medical Surgical Assistant 
Book a Consultation
Get in touch with our practice to book your consultation.