Dr Maree Wallwork is a Consultant Obstetrician and Gynaecologist who graduated from James Cook University, Townsville, Queensland, with her Bachelor of Medicine & Bachelor of Surgery (MBBS) in 2008.
Maree began her Internship in 2009 at Gold Coast Hospital in Queensland, and continued at Gold Coast Hospital as Registrar in Obstetrics & Gynaecology until the end of 2010. In 2011 Maree moved to Penrith and began her formal training in Obstetrics and Gynaecology at Nepean Hospital. During her training she worked at Orange Base Hospital and Westmead Hospital and gained experience in general and specialised Obstetrics and Gynaecology.
In 2015 Maree undertook the role of Provisional Fellow in Maternal Fetal Medicine, Perinatal Ultrasound and Education at Nepean Hospital and the University of Sydney.  Maree was awarded the Excellence in Clinical Education, Obstetrics & Gynaecology, Nepean Clinical School, The University of Sydney. Following this, she became Senior Registrar in Obsetrics and Gynaecology at Nepean Hospital in 2016.
In 2017 Maree became a SWAPS Fellow (Sydney West Advanced Pelvic Surgery) and Provisional Fellow at Nepean Hospital, Nepean Private Hospital, Norwest Private Hospital and Sydney Adventist Hospital.
In 2018 Maree received her Fellowship from the Royal Australian and New Zealand College of Obstetricians and Gynaecologists (RANZCOG).  In 2019, Maree completed her Master of Surgery (Advanced Gynaecological Surgery), at Western Sydney University. Maree has been a Clinical Associate Lecturer at Sydney University since 2011.
Since  2018 Maree has worked as a Staff Specialist at Nepean Hospital, and Visiting Medical Officer at Nepean Private Hospital.  Having worked closely with A/Prof. John Pardey throughout her time at Nepean Hospital, Maree accepted John's invitation to join his Practice as an Associate. 
In 2018 Dr Maree Wallwork established her private practice with A/Prof. John Pardey & Associates, at Nepean Private Hospital. It was also during this very busy year, that Maree became a Mother herself and with her Husband, welcomed their gorgeous son into the world.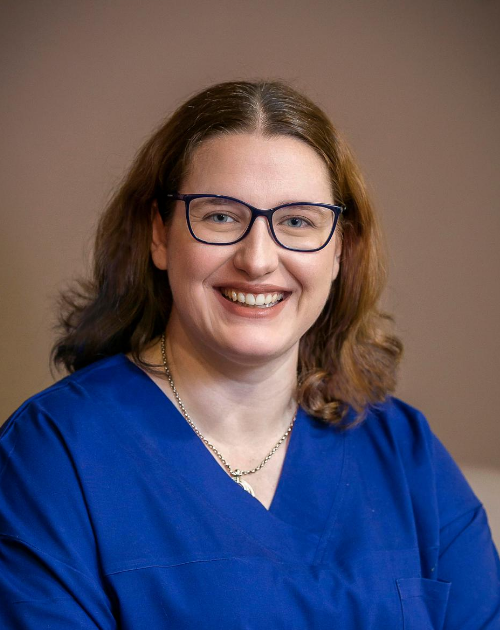 Dr Maree Wallwork, Obstetrician and Gynaecologist
Maree is an experienced and highly skilled Obstetrician & Gynaecologist who has a focused interest in Advanced Gynaecological and Endoscopic Surgery through Nepean Hospital and the Sydney West Advanced Surgical Unit, along with an interest in high risk pregnancies.
On a personal note, in 2020 Maree gave birth to her second child, a Beautiful Baby Girl.
Maree's ongoing commitment to continuing education means that she has regularly trained and supervised junior medical officers in all areas of Gynecology and Obstetrics as below;
Clinical supervision and teaching of junior medical officers performing gynecological and obstetrics procedures.
Organisation of Registrar Education and MRANZCOG examination education.
Facilitator for RANZCOG NSW Surgical Skills Course
Clinical Tutor in General Medicine and Communication Skills, First Year Medicine, Sydney University
Organisation and participation as examiner, Mock OSCE Nepean Hospital
Lecturing in Obstetrics and Gynecology Nepean Clinical School, Sydney University
Maree is also passionate about her own continuing Professional Development and frequently attends Meetings, Conferences, Symposiums and Workshops both in Australia and Overseas. She is a regular delegate at AGES conferences and workshops. Some of her other accreditations include:
2020 - START fertility Course
2018 - ASCCP Colposcopy Workshop
2018 - RANZCOG ASM Delegate, Adelaide
2018 - Anatomy of Complications workshop and Case Report presentation, Perth.
2017 - RANZCOG Training Supervisor Course
2016 - Poster Presentation and delegate ASUM conference, Brisbane
2014 - K2MS Online CTG accreditation
2014 - RANZCOG eCOLP accreditation
2014 - MS2STEP accreditation
2013 - Aldo Vacca Course
2010 – APLS, RANZCOG Foetal Monitoring, ALS.
Current Positions
Senior Staff Specialist, Obstetrics & Gynaecology, Nepean Hospital
Visiting Medical Officer in Obstetrics & Gynaecology, Nepean Private Hospital
Visiting Medical Officer in Obstetrics & Gynaecology, Blue Mountains Hospital
Clinical Associate Lecturer – Sydney University
Memberships and Associations
Fellow of the Royal Audtralian and New Zealand College of Obstetrics and Gynaecology
Australia Medical Association
Australian Gynaecological Endoscopy and Surgery
Endoscopy Fellow with Sydney West Advanced Pelvic Surgery Unit (SWAPS).
Book a Consultation
Get in touch with our practice to book your consultation.