Dr Sarah Pixton is a Consultant Obstetrician Gynaecologist who completed her Bachelor of Medical Science (BMedSci) at the University of Sydney in 2004,  followed by her Bachelor of Medicine and Bachelor of Surgery (MBBS), at the University of Sydney (Westmead Clinical School) in 2008.  
Sarah lives in Western Sydney, and has strong ties to the Penrith and Blue Mountains Communities, having completed the majority of her specialty training at Nepean Hospital. In 2008 following her graduation, Sarah took up the position of JMO at Nepean Hospital, moving on to become O & G Registrar at Nepean until 2014. Following this, Sarah was employed at Nepean as Senior Registrar, and she continued to work in this role until accepting the position of O & G Staff Specialist at Nepean Hospital in 2018. During her training at Nepean Hospital, Sarah also undertook additional rotations at Westmead and Orange Base Hospitals. Two of Sarah's training  years at Nepean included Fellow positions in  Maternal-Fetal Medicine, where she gained experience in managing high risk pregnancies and ultrasound skills. 
In her spare time, Sarah loves nothing more than spending time with her husband, her daughter, and the family's Pug puppy. Sarah is an ongoing supporter of her chosen Charity, Multiple Sclerosis (MS) Australia.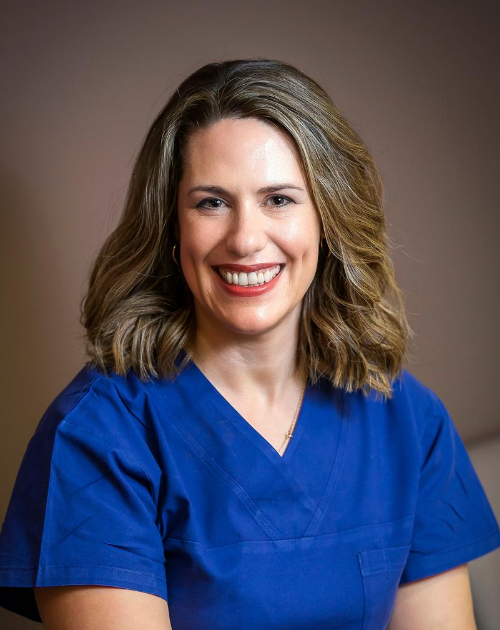 Dr Sarah Pixton, Obstetrician and Gynaecologist
Sarah is a passionate reader, history lover and has travelled to nearly every continent of the world. Sarah spent a year in Belgium and she speaks French (albeit a little rusty).  in addition to her early training, Sarah undertook a medical mission to Costa Rica and also the jungles of Nicaragua. One person of significant inspiration to Sarah,  is Dr Catherine Hamlin who worked in the Fistula Hospital in Ethiopia.
In Sarah's final year as Medical student, she travelled to Africa and worked in Zambia, at which time she was invited to feature in the documentary series "meet the medics" as below.
Sarah's commitment to Women's health and Obstetrics & Gynaecology, extends beyond individual patient and hospital involvement on a local level. She is committed to pursuing improvement and delivery of Women's health care with active roles in RANZCOG, which is the governing body of all Obstetricians and Gynaecologists in Australia and New Zealand.  Sarah is currently a board member of RANZCOG NSW Regional Committee, and is also the "Chair of the State Reference Committee, helping to oversee the certification and assessment requirement process for Doctors pursuing additional qualifications such as DRANZCOG (diploma/ advanced Diploma) and CWH (certificate in Women's Health). Sarah has been a presenter for RANZCOG on several occasions, including at the Foundations of Surgery Workshop in 2017.  Sarah has an ongoing commitment to further education and training and continues to be a lecturer to Medical Students at the University of Sydney, and sits on the interview panel for applicants entering training towards FRANZCOG.
Sarah is also passionate about her own continuing professional development both in Australia and Overseas:
START Fertility Course, February 2020, Melbourne VIC.
RCOG Conference, 2019, London UK.
ASUM IOTA training Workshop, Sydney, October 2018
RANZCOG ASM Delegate, Adelaide, September 2018
ASCCP Colposcopy Workshop Gold Coast June 2018
Birth Masterclass, John Hunter Hospital, Newcastle. Nov 2017
RANZCOG ASM delegate, Auckland, NZ. Oct-Nov 2017
RANZCOG ASM ASCCP Colposcopy Workshop. Auckland, NZ. Oct 2017
OASIS Workshop, Clinical Skills Centre, St George Hospital. September 2017
DDU Module 1 Physics of Ultrasound exam completed May 2017
Presenter at RANZCOG Foundations of Surgery Workshop. March 2017
Research Project "Successful Predictors of successful ring pessary use in women with pelvic organ prolapse" Dec 2016
Poster Presentation" Case report on MCTA triplet pregnancy with TRAP sequence" ASUM Annual Conference, Brisbane. Oct 2016
ASUM Annual Conference Delegate, Brisbane. October 2016
Anatomy of Complications Workshop and Case Report Presentation, Perth. June 2016
MRANZCOG OSCE completed May 2015
SWAPS Laparoscopy Workshops Blacktown Hospital Dec 2014 and June 2015
UGSA symposium- Urogynaecology Workshop St George Hospital March 2015
RANZCOG Ultrasound Module In Hospital Assessment January 2015
Current Positions
Staff Specialist in Obstetrics & Gynaecology, Nepean Hospital
Visiting Medical Officer in Obstetrics & Gynaecology, Blue Mountains Hospital
Visiting Medical Officer in Obstetrics & Gynaecology, Nepean Private Hospital
Memberships and Associations
Australian Medical Association
Fellow of the Royal Australian and New Zealand College of Obstetricians and Gynaecologists
Member of the Royal College of Obstetricians & Gynaecologists
Australasian Gynaecological Endoscopy and Surgery Society (AGES)
ISUOG Member
ACCSP Member
Book a Consultation
Get in touch with our practice to book your consultation.