Your First Obstetrician Visit
At your first visit your obstetrician will take your medical history, review your blood test results, explain and discuss the options of further screening of your pregnancy, and of course discuss any concerns or wishes that you may have. An ultrasound will be performed and your doctor will confirm your due date or estimated date of confinement (EDC).
What to bring
At this visit you will need to bring with you, your referral from your GP, your Medicare and Private Health Fund cards, along with any blood test or ultrasound results that you may have already had through you General Practitioner. 
Every attempt will be made to see you at your appointed time. However, if a delivery or other complex problem occurs during consultation times, there will be delays. If this occurs, you are welcome to wait, or make an alternative appointment. It is always wise to confirm the timing of your appointment an hour before attending the practice.
Your appointment schedule
Following your first visit your doctor will see you monthly until 28 weeks, then fortnightly until 36 weeks, and then weekly until the time of your delivery. Your husband, partner or support person is most welcome to attend your visits and of course, the birth of your baby. You may also wish to involve others close to you, although this is entirely up to you. At 28 weeks your doctor will organise a test for diabetes and check your blood count. At about 36 weeks a vaginal swab will be taken to confirm that you are not a carrier of group B streptococcus, potentially dangerous bacteria in labour carried by around 15% of women. If you do test positive, both you and your baby will receive antibiotics during labour and delivery.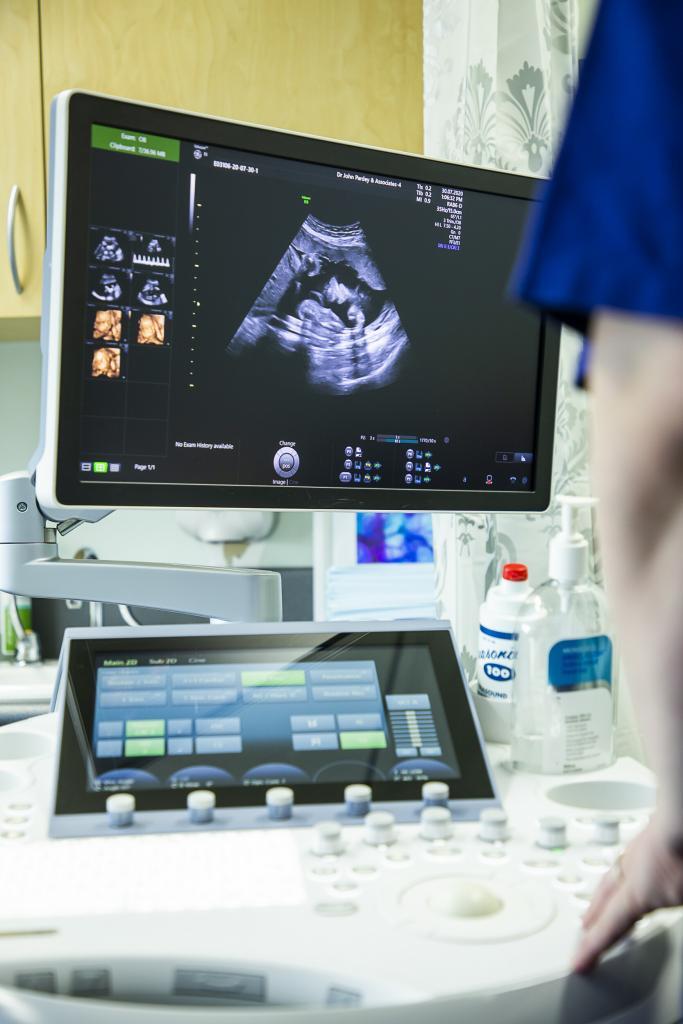 Antenatal Classes
Our doctors will encourage you to attend antenatal classes, which are run by most maternity hospitals and usually begin when you are in your third trimester. Private physiotherapy classes are also available if you wish. A component of the fees for these classes may be covered by your health fund, but check first.
Postnatal Visit
Your postnatal visit will be six weeks after the delivery so please arrange this soon after returning home with your baby. During the course of your pregnancy we will discuss your wishes for the birth. Sometimes the best-laid plans need to change according to circumstances, so please keep an open mind.
Doubtless, you will have many questions both during and after your pregnancy. Most are simple to answer, so please ask at any time. You will read a lot and hear a lot and be told a lot! You may find writing a few points down prior to a visit a good way to remember these issues and your obstetrician would value the chance to discuss any concerns you may have.

One of the most common questions asked is what can you do to keep your baby healthy. Most of it involves such things as avoidance of alcohol and cigarettes and appropriate diet. Read More.

Common conditions in pregnancy include morning sickness, bleeding gums, nosebleeds, dizziness, fainting, constipation and urinary frequency. Read More.
Further reading
Learn more about your pregnancy
Congratulations, You're Pregnant!
Congratulations! We hope this will be a rewarding and enjoyable experience for you and your partner.  Read More.
Obstetrics
Our Specialist Obstetricians, will assist and guide you through every aspect of your pregnancy, labour and postnatal care.
Read More. 
Fetal Movements
The baby's movements will generally commence somewhere between 16 and 22 weeks of pregnancy, although time varies.
Read More.
Immunisations
We recommend certain vaccines for women at various stages of their pregnancy, including the flu vaccine and sometimes whooping cough.
Read More.
Morning Sickness
Morning sickness is common. The aim of management is to get life to the point where you can cope until time cures you.
Read More.
Maternal Assisted Caesarian Section
Maternal Assisted Caesarean Section was introduced by A/Prof. Pardey as part of our practice's standard approach.
Read More.
Book a Consultation
Get in touch with our practice to book your consultation.